Tenafly is a neighborhood in Bergen County, New Jersey, with much to offer. This urban, upscale area gets so much attention from home buyers and is often noted for its location on the Hudson River and just minutes from New York City. It's a common place to buy a home when you have to commute to the big city and don't want to spend your time in the car. The area is beautiful, and home values are high. If you are thinking about buying here, getting to know the area and its amenities in advance would undoubtedly help.
As you begin to explore the
Tenafly real estate market
, you need to keep some key things in mind.
Get to Know the Area
Tenafly is home to about 15,000 people and has plenty of green space. Its forests and hills provide some of the best backdrops to many homes here, along with ample open park space and the sites of various amenities. It is also a distinguished historic community with ties to the Revolutionary War. For these reasons, many locals are passionate about their community and the upscale, affluent lifestyle they live here. It's also only six miles from New York City, making it the ideal place to call home for those who need to get into work but also want to enjoy a life of comfort.

Tenafly is also one of the highest-income communities in the region. As such, many of the homes for sale here are quite luxurious and filled with beautiful updates. There's still the opportunity to find a single-family home within budget, though!
Explore The Things to Do
When considering the move to Tenafly, it's essential to know what the lifestyle here is like. It's a beautiful place with much to offer today's home buyers, especially those looking for an active community where there's plenty to be involved in throughout the day. Here are some of the best amenities Tenafly offers.


Roosevelt Commons: This beautiful park was designed in 1924 and gifted to the city. There are athletic fields, an outdoor theater, and a picnic grove. It's also a fantastic place for hiking and dog walking. It's also where the city's Fourth of July fireworks celebration occurs.


Tenafly Nature Center: Quite a fantastic place for young and old, this nature center is a mixture of fun and education. It's a popular location for school trips to learn about local nature.


David Johnson Park: This location is a charming place to visit. Though it used to be a home, it is nowadays noted for its formal rose garden and is a public space often sought after for its historical value.


Old Croton Aqueduct: A visit here for a long hike is in order after a long day in the city. It is one of the best areas for dog walking, too.


Golf: A few golf courses are located in the area, including Knickerbocker Country Club. Also, close by is Montammy Golf Club; both offer fabulous greens and luxurious clubhouses. These two tend to rank well for those looking for some of the best-maintained golf courses in the area.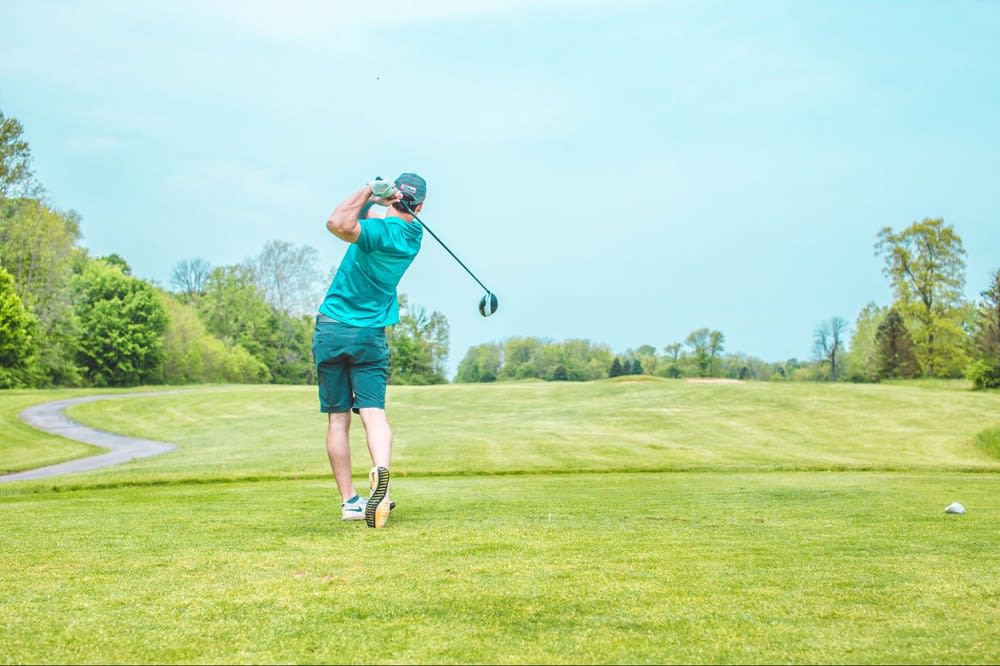 Noted for its many recreational amenities due to its abundance of outdoor green space, Tenafly is a nice break from the busy city. That's one of the reasons so many people seek out real estate here.
Excellent Food and Entertainment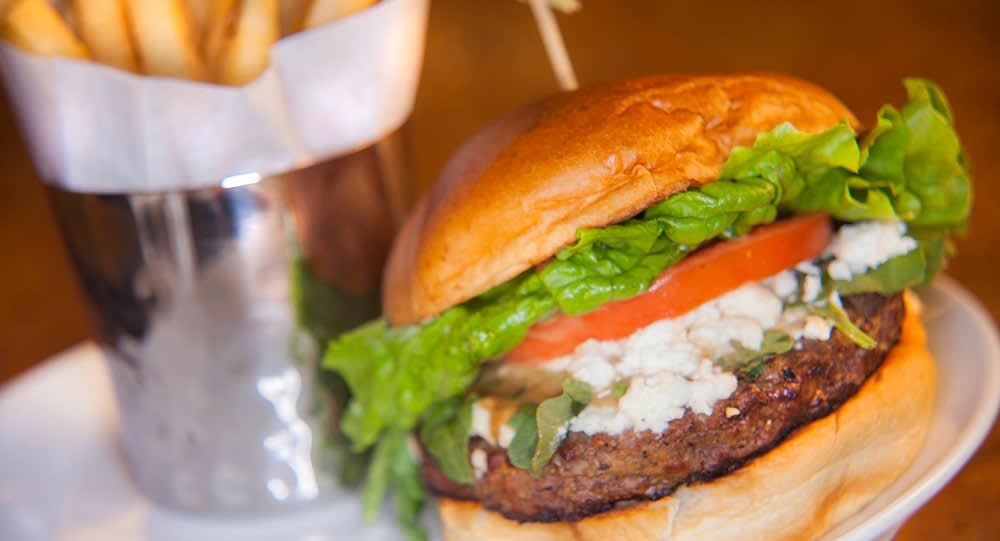 Photo Courtesy of Tenafly Classic Diner
Tenafly is also one of the best places to get a meal. While you may not find the same high-end restaurants as you would in New York City, you will find some exceptional food options. One of the best places for a Saturday morning breakfast (and other meals) is the
Tenafly Classic Diner
. It is everything you may think of when it comes to a cozy, endearing diner. Another option is Café Angelique. It's a local café chain that offers sandwiches and coffee drinks. It's located in a former train station, which lends its charm to the café. There are also several culturally significant restaurants and eateries here. One example is Tavlin, a kosher Mediterranean location that offers some of the best authentic foods. It's also noted for its hospitality and welcoming atmosphere.
Explore the Schools
One of the things that Tenafly is sought after for is its schools. The area easily has some of the best in New Jersey. With over 4,000 students living in the area, it's quite an indispensable component of buying a home here for many people. There are a number of options.

The community has four elementary schools, including Stillman Elementary and J. Spencer Smith Elementary. The Tenafly Middle School caters to grades six through eight and is recognized for its orchestra, which won a national award. Most students then attend Tenafly High School. This school was awarded a Blue Ribbon School Award and has long had a reputation for exceptional education in a public school. There are also private schools throughout the area.
Types of Homes in Tenafly
For those deciding to buy a home in Tenafly, it helps to know what to expect regarding home styles. Quite a few homes for sale in the neighborhood are custom-built properties, often with sprawling yards and fabulous modern amenities. Still, the area does have a large number of older homes, many of which have historic charm and elegance that is hard to find in other properties.
Perhaps the most common style of home is the Colonial home. Noted for their two-story foyers and ample living space, these homes undoubtedly have a luxurious feel. Many feature modern amenities, including hardwood floors and expansive bedrooms. Other home styles exist in Tenafly, and a few offer views of the waterfront.
Tenafly homes for sale
quite often offer stand-out features. Several are quite large, with homes spanning 3,000 to 6,000 square feet. There are also a few estates here; homes passed down through the ages and increased in value for their beautiful architecture and attention to detail. Other homes sit in subdivisions with a good amount of private property. These tend to have a large outdoor area with plenty of features to enjoy.
From mansions with beautiful brick exteriors to the most contemporary of colonial homes, Tenafly has something for most of today's buyers. There are also some upscale condos in the area for those who may not want or need so much space. The Plaza and townhomes located in Heights are some of the best for these needs.
Still, the most sought-after option is the multi-million dollar mansion that sits on the large lots. Some of the most upscale properties are along the East Hill area of the city. This area is noted for its subdivisions and walkable communities with nearly all single-family homes. There are some smaller Cape Cod homes here, including a few ranches and split-level houses.
Monitor the Market with an Agent
Buying a home in Tenafly can be an excellent investment for many reasons. The type of care offers exciting property values, which continue to grow yearly. With its location near New York City and the many local amenities to enjoy, there is little doubt that home values here will continue to grow over time. Buying now allows you to invest in top-quality real estate at the most affordable price it is likely to be for some time.

In a competitive market, Tenafly homes for sale tend to sell quickly. As a result, it helps to work closely with a local real estate agent who can help you navigate properties as soon as they become available. During some times of the year, homes sell within a week or two, making it more difficult to be conservative in a buying approach.

Home values range widely. As noted, there are many multi-million homes in this area, but it's also possible to find homes priced around $650,000. The key is knowing what is out there and being ready to jump as soon as your ideal property hits the market.

Working with an experienced local real estate team makes that possible. Take a closer look at some of the market trends with your local Realtor and determine if now is the right time to invest in the luxurious homes and fabulous lifestyle that makes Tenafly what it is.
Buy confidently in Tenafly with the Kolsky Team
Working with a Kolsky Team Realtor empowers you to get into the home you desire. Having a talented team of professionals ready to support you is critical in a competitive market. Tenafly houses can be some of the most difficult to navigate when they sell so quickly. Let your Tenafly Realtor work with you to ensure you get to invest in the home you desire and get it for the best possible price.
Contact the Kolsky Team today
to learn how to buy with confidence here.