Fortunately for those looking to sell their home, it's a seller's market which means they have the upper hand. However, you can always put a little more value into your property before putting it on the market with other homes in Alpine, NJ. Whether you're planning to sell soon or in a few years, focus your renovation projects on things that buyers like to see to make even more money on your real estate investment.
Kitchen remodeling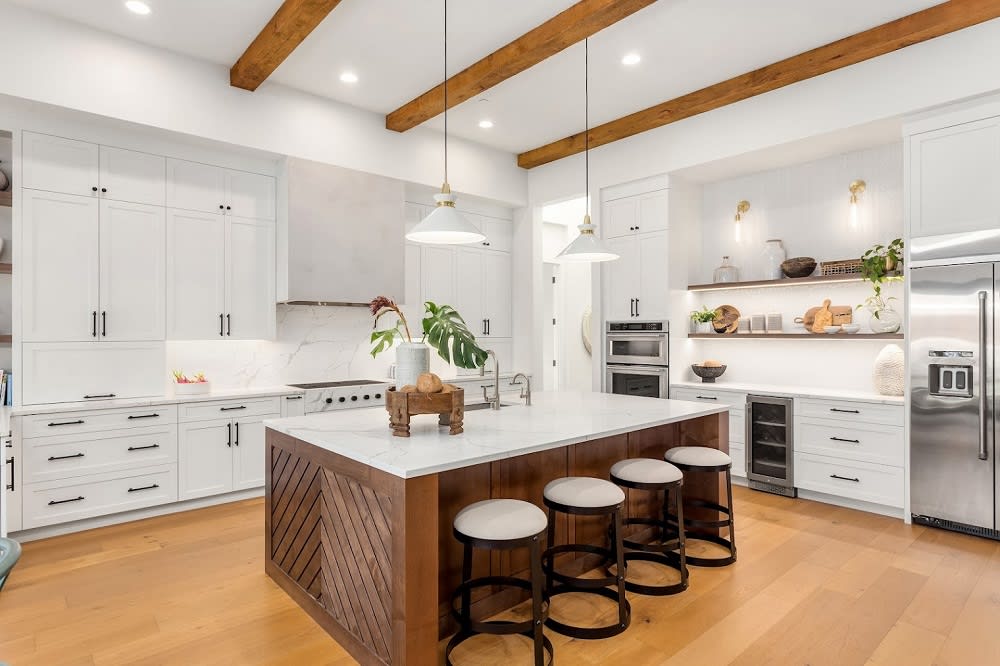 When looking at houses, buyers love to see updated kitchens. The Alpine properties that go for the best price have durable countertops, energy-efficient, newer appliances, and neutral color schemes which anyone can transform with their personal style. Think earthy browns, clean whites, cozy grays — versatile palettes good for interior design.
You don't have to turn your kitchen into a luxe remodel that costs tens of thousands of dollars to wow buyers. Instead, you can do minor remodeling, which, depending on your kitchen, could be just a few thousand dollars. However, kitchen designs can easily skyrocket into six figures for something more major, so be sure to take into account things like luxury appliances and the price of materials at the time you're looking to remodel. It's
also recommended
to set aside 20% of your budget for any surprises that come up that might make it more costly than originally estimated.
Renovating for an open floor plan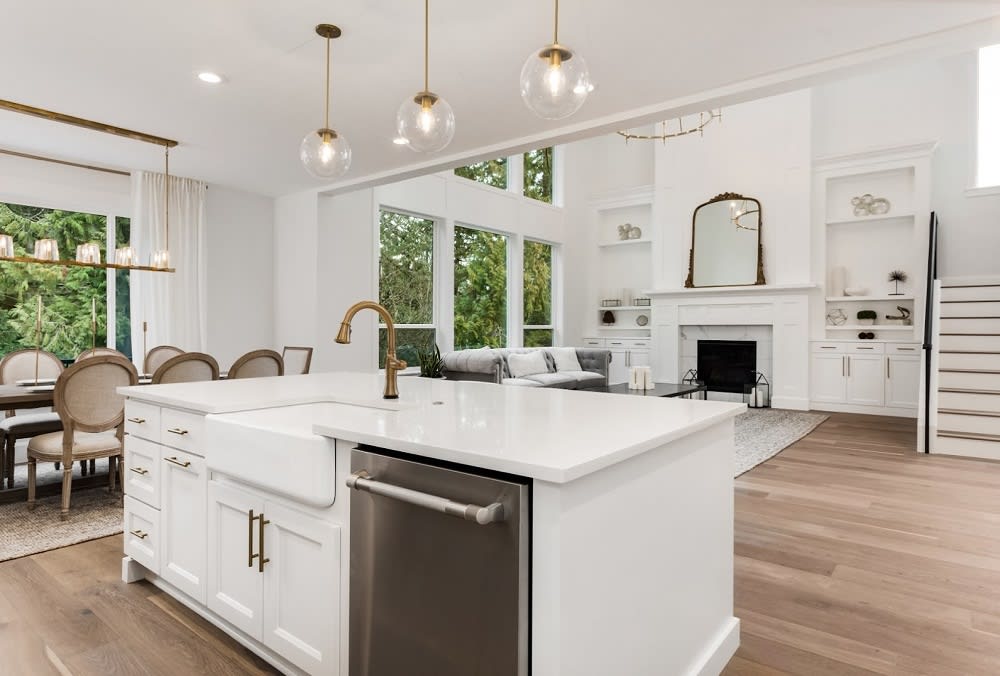 When it comes to New Jersey homes, open floor plans still attract many potential home buyers. If you want to give your Alpine property more weight on the market, knock down a wall or two to change up your home's interior appeal. If you're lucky and the wall you want to remove isn't load-bearing, the wall removal could be
as inexpensive as $1,500-$3,000
. However, if you have to re-adjust for a load-bearing wall, the price increases to $4,500-$15,000.
However, before you start breaking down walls, consider if the walls have electrical lining or plumbing and what you'll have to do to break through the drywall installation. If it's too much trouble to break down the wall, contemplate half-walls or columns to help open up the room more without ruining the integrity of the wall or reducing its usefulness.
Landscaping
It's easy to overlook your landscaping, especially in four-season states like New Jersey. However, gorgeous landscaping can be a real wow factor when trying to sell homes in Alpine, NJ. For example, a well-cared-for garden bed will attract the eye of buyers a lot faster than a winter-weary, patchy lawn.


If you want to give your home a refresh,
landscaping costs $4-$12 per square foot for basic care
. The basic landscaping, on average, includes grass maintenance, flower planting, and some thatching. If your yard has seen some neglect, a complete makeover could cost $40 per square foot.
Exterior improvements
The greenery isn't the only point of concern outside. After all, curb appeal has proven to be a powerful motivator for buyers. If you're looking to sell and your exterior looks a little outdated, it might be time for some upgrades.


When it comes to exterior upgrades, Alpine properties should focus on paint, garage doors, and decks. Painting your house a new, fresh color makes for an effective marketing tool for selling your house, and it'll only cost you
somewhere between $1,770-$4,345
. Similarly, deck refinishing is pretty simple.
With an average cost of $1,685
, you can update your deck to look more exciting and appealing for outdoor entertaining.
However, the least expensive upgrade might actually be the most worthwhile. For homeowners with old, worn-out garage doors, a replacement has one of the highest ROIs in the real estate game.
At a national average of $1,120
, garage door replacements provide
a staggering 94.5% ROI
. That return value is rare in the home improvement game, so if a garage door replacement would make sense for your home, you should consider investing in one.
Wood flooring, new or refinished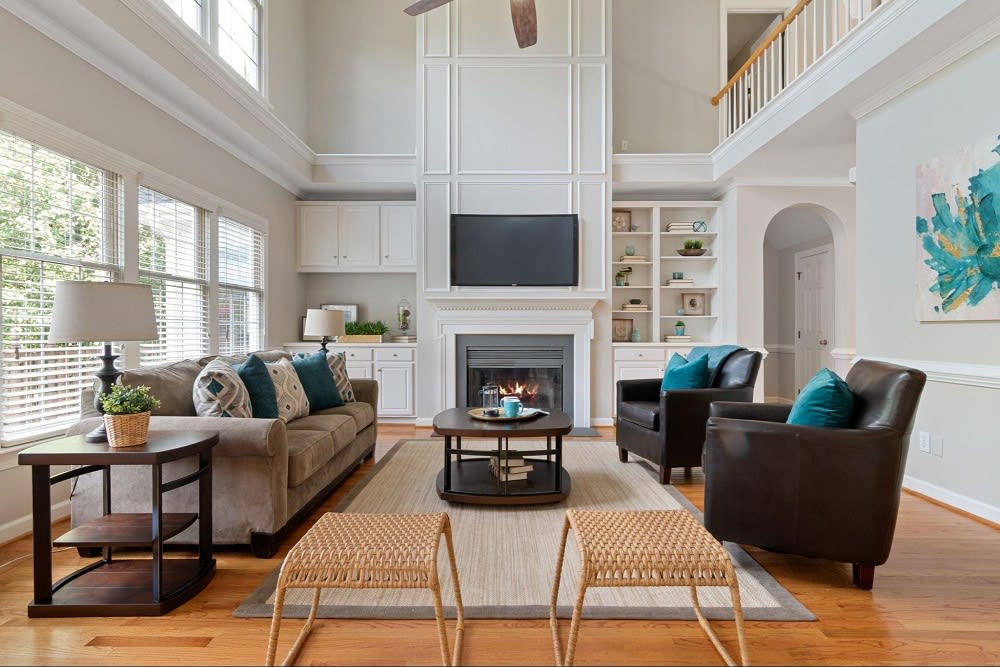 While flooring isn't the most flashy aspect of a house, it's a vital part of the homes in Alpine, NJ. Making sure you have sparkling hardwood floors can be a game-changer. If you haven't made the jump to hardwood yet, the upgrade costs anywhere from $6-$12 per square foot of your house. To keep the budget lower, focus on the main living spaces and hallways. After all, some people prefer to have carpeted bedrooms, so it's fair to restrict the upgrades to rooms where people are more likely to appreciate their addition.
Home office upgrade
With the popularity of remote working, space for a home office has never been more important. It can turn into a real selling point when you're looking to sell your home among the other Alpine properties. Depending on your construction needs, the office addition
could cost as little as $500-$5,000
.
If you want to convert an existing bedroom into a home office, the cost can be as little as some electrical wiring for an outlet. If you're converting a large walk-in closet or adding a few walls into your basement to create a proper room, the cost drastically increases. In the wildest scenario, renovating for a habitable garage or creating a full-on addition to the house could cost you tens of thousands, if not over a hundred thousand. However, depending on how usable a home office would be for you and future buyers, it might be a worthwhile investment for homes in Alpine, NJ.


Are you ready to upgrade your home to get top dollar for it? Then reach out to one of the trusted local agents on
The Kolsky Team
for advice on choosing the right projects for the
market in Alpine, NJ
.