When it comes time to sell your New Jersey luxury home, you'll want to do everything possible to make your property desirable to potential buyers. If you live in a town like Cresskill, NJ, where the median sale price of homes is down 28.3% from the previous year, adding to your house's value is a great way to get the best possible offer.


The current market for Cresskill real estate is not competitive, meaning that Cresskill houses for sale must compete with other listings in terms of visibility. Increasing your home's curb appeal is vital to the selling process.


Your Cresskill home's curb appeal provides potential buyers a first impression of how the inside of your house will look. A tidy, welcoming entryway with beautiful landscaping will make visitors interested in seeing the rest of your home and could lead to an offer on the property. However, if you're about to sell your property, it's essential to refrain from any significant renovations, as these will add time to your sale and can be costly.


Now's the time for small but vital updates that will increase the value of your real estate. Below are some suggestions for boosting the curb appeal of your Cresskill home for sale.
Fine-tune your landscaping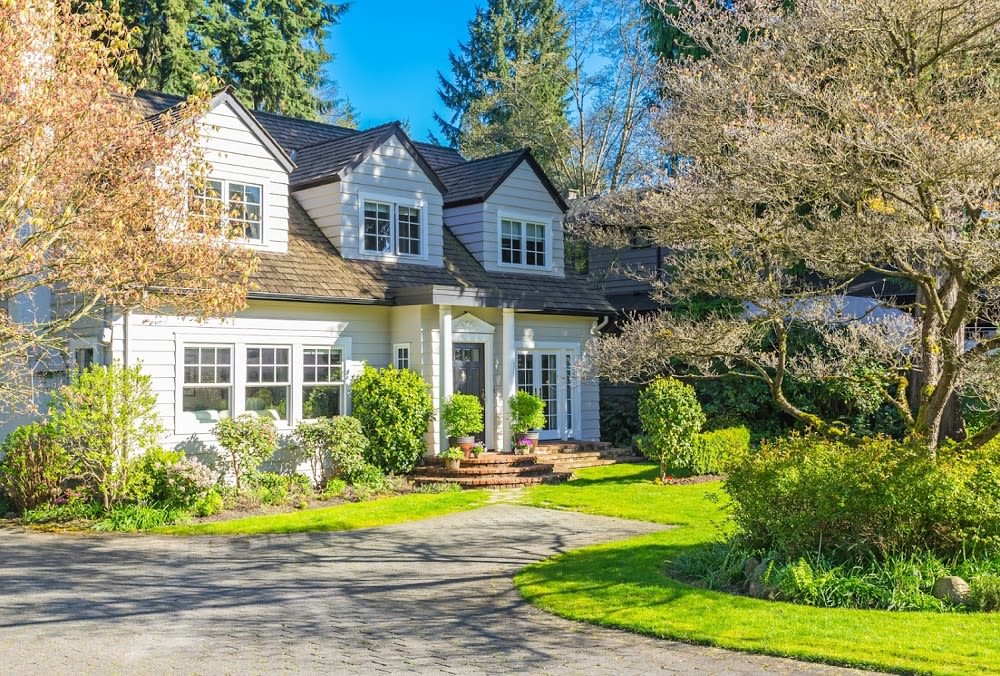 A simple and easy way to keep your Cresskill real estate looking fresh on the outside is to ensure the lawn is hydrated and the weeds pulled. But keep in mind that excellent landscaping is more than general upkeep. Working with a professional landscape architect allows you to ensure your front yard is a vibrant and inviting space.
Consider walking from the curb to your front door and noting anything you'd like to change or add. Maybe your front walkway could use some solar lights, or you could add a pop of color to your front porch by installing a vibrant flower bed. You could even extend your landscape to the front door by adding a potted plant.
Brighten your entrance
To make your front entryway more inviting, add some light and comfort. Take a look at your light fixtures and decide if they need an update. If you have to replace more than one fixture, make sure they match in color and design. Symmetry is naturally pleasing to the eye, so if you have just one light, consider adding another of the same style on the other side of your door. The balanced look will draw a buyer's attention to the front door, which is the focal point of your entryway.


Any realtor will tell you that more light is a good thing. Keeping your front door well-lit will show off how beautiful your home is, but it will also give potential buyers the impression of a warm welcome on the other side of the door. But make sure the hardware of your light fixtures matches other metals on the porch for a cohesive look. If the light fixtures are gold, you don't want them clashing with a silver doorknob.
Add some color and comfort
If you would like to boost the curb appeal of your Cresskill real estate, think about what makes your neighborhood desirable to buyers. Because of its balanced housing market and outsized value,
Cresskill is one of the best places to live, especially for families
. Having a front door that's colorful, fun, and inviting will remind potential buyers why they are interested in settling down in the area.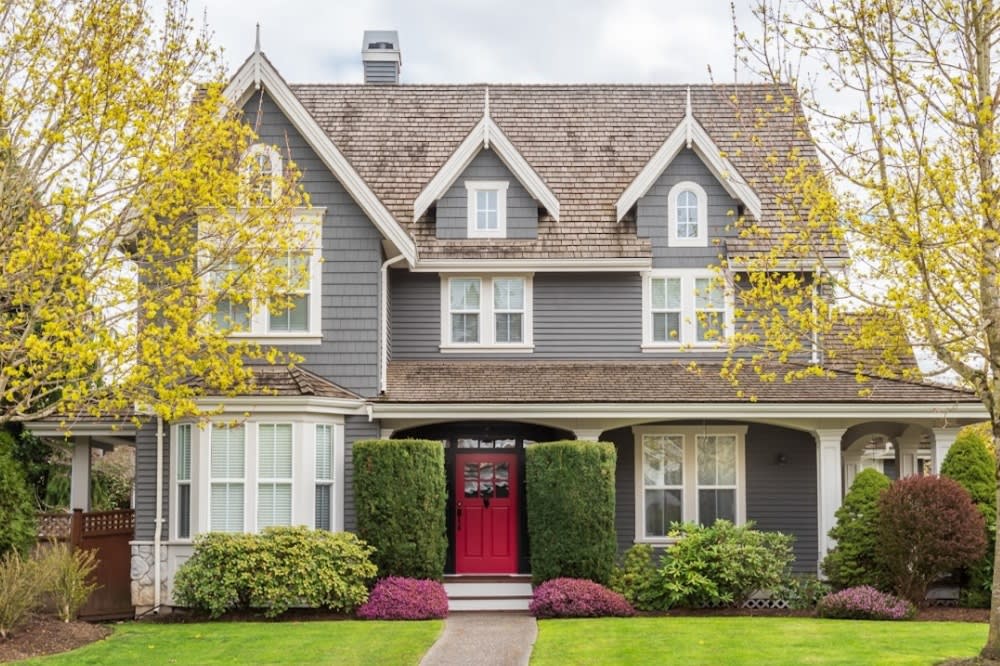 Switch up your front door by painting it a contrasting color. Or, consider doing away with a classic door design and pick something that will stand out, like a Dutch door. Find creative ways to display your house numbers to be visible and blend with your home's aesthetic.
Another way to ensure that your home stands out against other Cresskill houses for sale is to add a place to rest on the front porch or stoop. Introducing a variety of textures with some outdoor furniture will allow buyers to imagine fun visits with their loved ones on the patio or relaxing days enjoying the nice weather and greeting fellow neighbors.
Add a new coat of paint
Painting the exterior of Cresskill house for sale is one of the fastest ways to add to its value. When thinking about your exterior, you should consider three colors. Choose a neutral pallet that reflects your home's interior. Pick a base color, a color for your home's trim and window frames, and a color for your front door and shutters. If you already love the color of your home, consider paying for a professional cleaning. A power wash of your exterior and driveway will highlight all of the best features of your Cresskill home's exterior, including the color.
Replace the mailbox
One of the unique things about a home is its mailbox. Consider if yours needs an update and select something that will match the colors of your freshly-painted home while adding some flair to the front yard. Sometimes the lawnmower or weed whacker can chip or scuff the base, so make sure you look to ensure that your mailbox looks fresh.


The area around your mailbox is also a great spot to show off your landscaping taste. Consider adding a flower bed to the base of your mailbox to bring in some color. If you're concerned about the upkeep of a flower bed, adding some white or red lava rocks around the base of the mailbox is another excellent option to keep grass and weeds at bay.


It's important to note that if you live in a neighborhood with a Homeowner's Association, you should check to see which updates you can make to your home's exterior before sprucing up your home.
Ready to list a Cresskill home for sale?
If you're ready to list a Cresskill home for sale, contact the trusted local realtors at
The Kolsky Team
to make sure your real estate stands out against the competition. Wherever you are in planning or preparing your home for the market,
reach out to The Kolsky Team today
.